Welcome to Thomas Redelberger's Home Page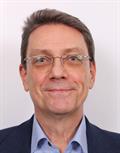 If you share a hobby with me, like music electronics, other DIY electronics or computer programming, you may find this site interesting. You will find some documentation, open source or freeware software and also hardware projects here.
Navigation
This site is structured hierarchically:
You go to the subjects by clicking the navigation tree to the left, e.g.

Projects is about hardware or software projects I did, which are often open source
Documentation is mostly about how to achieve certain results

Site Map allows you to directly navigate this site.
This web site should be accessible with any browser.