UBZR1 Analog Keyboard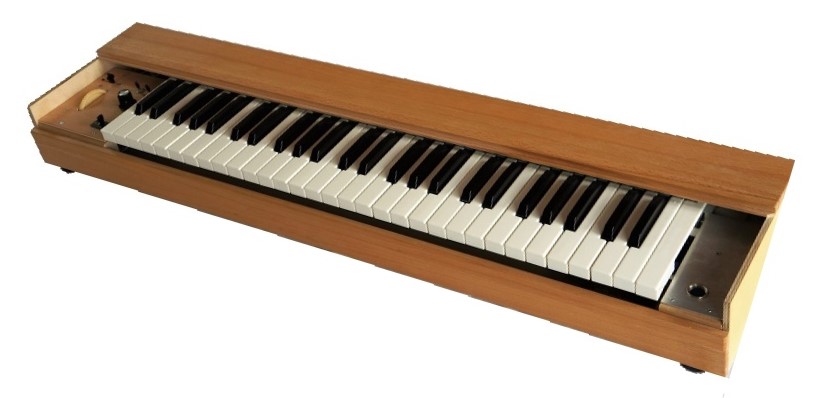 Summary/Usage
UBZR1 can be controlled by a classical analog keyboard.
The Analog Keyboard is a stand-alone device with its own electronics. It links to UBZR1's Analog Keyboard Interface module.
Functional Description
4 1/2 octaves mechanical keyboard that operates wire switches. These have been sold by the company "Böhm" as a kit for electronic organs in the 1970-ies
custom made beech wood case
pitch bend wheel
"Kellogg type" switch to shift the pitch voltage 2 V (octaves) up or down
modulation slider with control voltage output
portamento potentiometer and switch
No pressure, velocity, after-touch capabilities
Performance Specs
1 V/octave pitch voltage output; 0 V at middle C
0 V, +5 V trigger output
Schematics as PDF or JPG
Interface
Voltage outputs:
Pitch voltage
Trigger digital voltage
Modulation voltage
Acknowledgements
The electronic circuit design is inspired by the analog keyboard of the "Format" synthesizer, published in the Dutch/German electronics periodical "Elektuur/Elektor" end of the 1970-ies.